Health, School, Papers, Shipments
Health
We have started vaccinations with our GP then we have consulted a specialist for travellers at the "centre Bouisson Bertrand" at Montpellier.
Compulsory vaccins are :
Hépatite A et Hépatite B
3 injections for each one of us (6 month of "procedure")
thyphoïde
one injection per vaccin
Méningite à méningocoque A+C
Rage
3 injections. They are tiring ones especially because we had them altogether with typhoïd and the last of meningite
fièvre jaune pour l'Amérique du sud
we have decided to do that one in Australia
Malaria advices are to take a preventive treatment in Zone 2 and 3 (Asia) during monsoon and to always have a curative treatment available.
Before leaving we have constituted a small pharmacy with our GP.
For the health Insurance, AVI seemed to offer the best services :
reimbourssement on the base of true costs
go back home assistance
civil reliability

The "plan Marco Polo" we took and is satisfing. No problems for reimbourssements. In India their hot line (24h/24h) helped us to find doctors or hospitals when needed. We had appointments quickly and AVI paid directely the charges.
By cons in the U.S. it tooks several months and several emails and phone calls to their partner "CMN" before they pay the hospitals we have been in. We've even received reminder letters from one of the hospital during 8 months. In 2009 "CMN" has been replaced by "selectcare" and except for a large file ($ 7 000) payments have not dragged.
We took 2 books :
" La médecine du voyage" and "le vidal du voyageur".
Cylia at the hospital in Panaji in India. Dehydration for all the familly.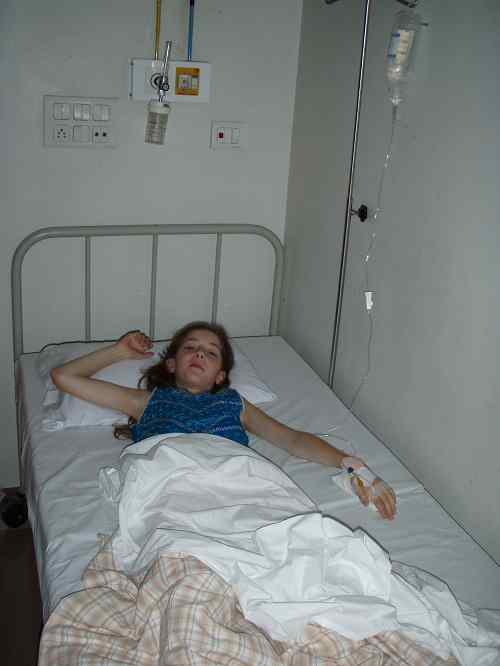 Nicolas, Cylia et Mathieu follow the school by correspondance with the CNED. This first year is very positive; Nicolas, Cylia and Mathieu have better results than before. They all go with no problem in the upper class.
Papers passports, visas, "carnet de passage en douanes", international driving license
The kids are in both of our passports. It's possible because they're under 15.
Visas have to be taken just before going in the country because there's a maxium delay to enter the country since the visa is obtained.
The Defender has also his "passport", it's a "carnet de passage" for the customs. Some countries request this document to alow a foreign car to circulate. It's a way to protect themselves against illegal car importation.
You have to let an amount of money, 100% (150% for Iran) the value of the car at the automobile club of your country. At each enter and exit of a country the "carnet de passage" is stamped. We can have your money back at the end of our trip only if all the stamps for entries and exits are correct.
The international driving license is free in France and obtainable easily at the "préfecture".
2 other books follow us :
"adventure and survival" by John Wiseman : who can the more can the less!
"Réusir son tour du monde" by Natacha Godfryd : plenty of useful informations to organise a world tour.
Shipments Containers, Bill of lading,...
On ne peut pas faire le tour du monde sans quitter la route. De cette affirmation résulte qu'il faut prendre l'avion ou le bateau à un moment ou à un autre.
Pour les passagers, c'est simple. Un visa, un billet d'avion, éventuellement des preuves de vaccination et le tour est joué.
Pour le véhicule, c'est une autre paire de manche. La solution la plus utilisée est d'envoyer le véhicule par bateau d'un port vers un autre. Le container est un moyen sûr et relativement économique de faire ce voyage, comparé à d'autres formules.


Il existe plusieurs types de containers pour les véhicules.
Les plus courants sont les 40 pieds soit environ 12 mètres de long utiles. Plus petits et légèrement moins chers, les 20 pieds font 5,85 mètres de long utiles.
Notre Defender mesure 6,30 m de long, donc un 20 pieds est trop petit.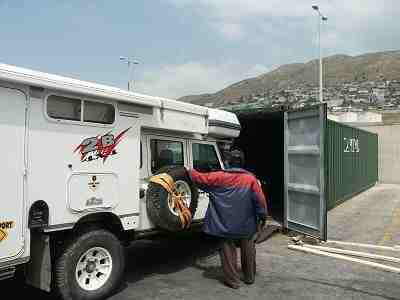 Dans la pratique les portes des 20 et 40 pieds font 2 340 mm en largeur et 2 280 mm en hauteur.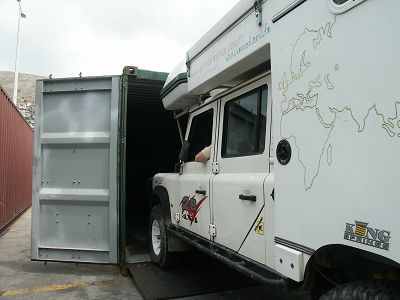 Pour cette raison, nous avons du dégonfler les pneus du Defender jusqu'à 0,4 bars (c'est très bas pour des tubeless!).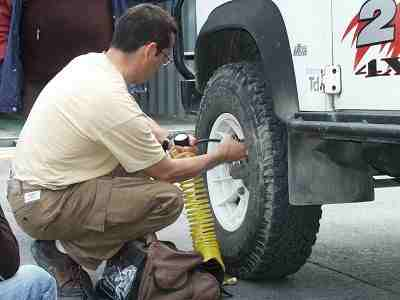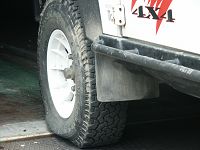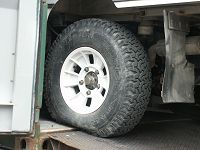 Des containers High cubes sont souvent proposés qui sont plus hauts de 20cm et légèrement plus chers (100dollars de plus pour l'Australie depuis Singapour, identique au normal pour Singapour depuis l'Inde)

Pour rentrer le véhicule, il faut passer une marche de 160 mm environ. On plante des morceaux de bois qui vont caler le véhicule au fond et sur les côtés du container, de telle façon que le véhicule se retrouve au milieu.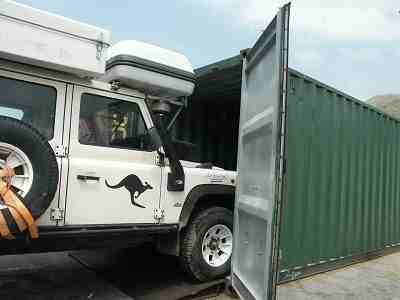 On avance en vitesses courtes, rétroviseurs repliés, aux ordres de ceux qui sont à l'extérieur et qui voient ce qui se passe.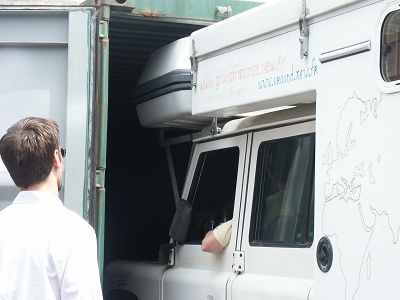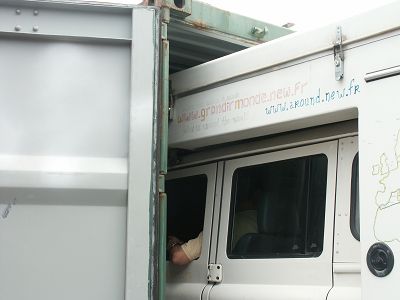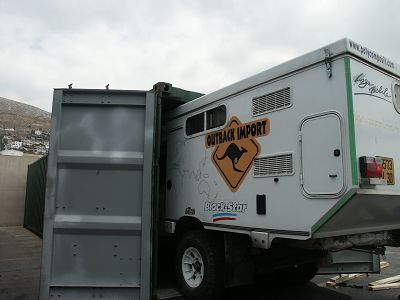 Cà passe mais juste !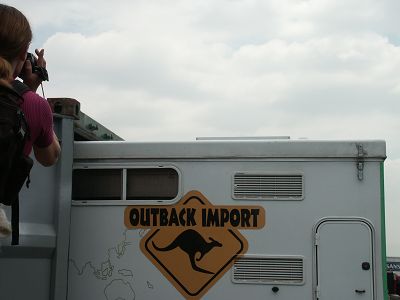 C'est dedans! On procède alors au calage des roues arrières en plantant des cales de bois de 10cm de haut dans le sol. Il n'y a pas beaucoup de place pour sortir sur les côtés...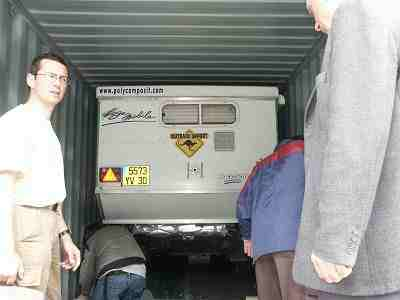 On referme le container avec un sceau numéroté qui garantit que personne n'ouvrira sans y être autorisé.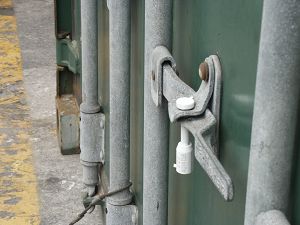 Les containers sont numérotés et on connait le nom du bateau. Il est possible avec le numéro de chargement de le suivre sur Internet. Notre expérience est que c'est très beau...en théorie. En fait, seul le transporteur sait vraiment où est le container...en appelant le port où il est censé se trouver.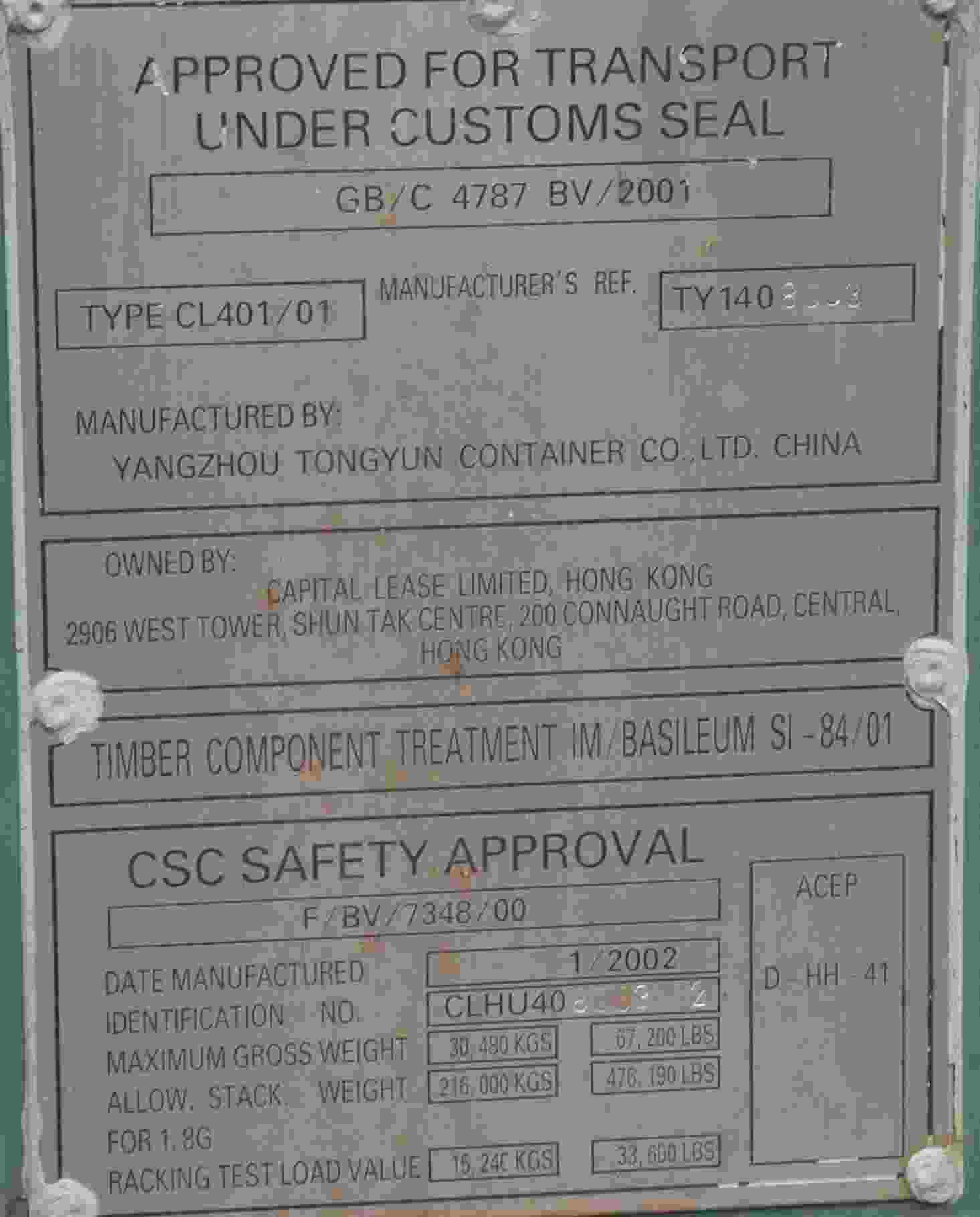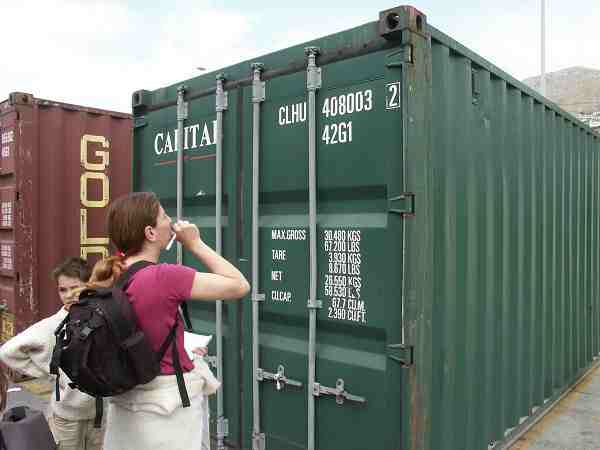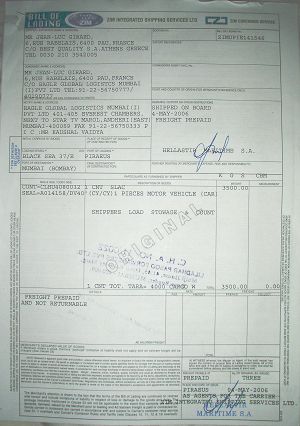 Après 4 transferts nous avons maintenant l'habitude mais chacun est différent. Les photos montrent un chargement dans un 40pied normal mais sur les 3 autres transferts nous avons pris des High Cube sans dégonfler les pneus. On gagne du temps au départ et à l'arrivée et parfois des sous (le temps c'est de l'argent pour le personnel de chargement). Cela fait réfléchir d'ailleurs quand à l'opportunité de prendre un véhicule qui rentre dans un container normal car les High Cubes sont maintenant très répandus et quasiment au même prix. Il existe même des 20 pied High Cube mais rares pour l'instant.
A refaire nous aurions fait la cellule plus haute pour agrandir les fenêtres et se donner plus de hauteur dans la capucine, entre autre.