If you wish to extend your communication field on one of the themes of our adventure :
- Travel and the discovery of the Planet
- Family
- Education and opening to the World
- 4WD
then we can help each other.
For a very low cost for you, we can offer :
- your Brand highly visible on our special vehicle
- a Web site visited every day by Hundreds of users in the communities of Travel, Families, 4WD, Education. The Site is updated regularly during the Adventure and we communicate with a many fans (schools we have visited, 4WD users, clubs, individuals interrested by the adventure)
- a presence in the Media : press, TV, radio, DVD, Books. For example, 7 pages in AUTO-VERTE (1st French 4WD Magazine) in February 2006 and one page per month from then on.
- a possible animation during the trip at your local sites around the world or when we will return
Follow us as partners as they already do :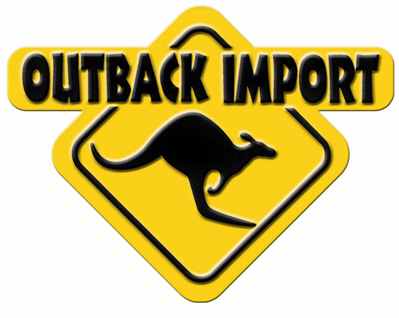 Our first partner OUTBACK IMPORT      imports 4WD equipments from Australia. Patrice RYDER decided to be in immediatly. Outback supplies the specific 4WD equipment.

The french brand, well known by 4WD users supplies the tyres for the trip. They want to proove their product reliability and quality on a long trip with varieties of surfaces.
We are know looking for partners in the various fields below :
- Container Transport for the car between continent
- Air tickets between continents
- Satellite phone
- Hygiene and health
- laptop
- Video K7 and photo prints
We will study every proposition very carfully….
Write to us